Watch this eSeminar and learn how to design a trifold-brochure in Adobe InDesign CS5. We will create a template, use text and images for the layout and then save the print-ready PDF. We will discuss some graphic design principles too. The presentation is 45 minutes long and it is the unedited recorded version of the live seminar.

Click on this link to watch the seminar:
Professional Portrait Retouch – eSeminar
Examples from the presentation: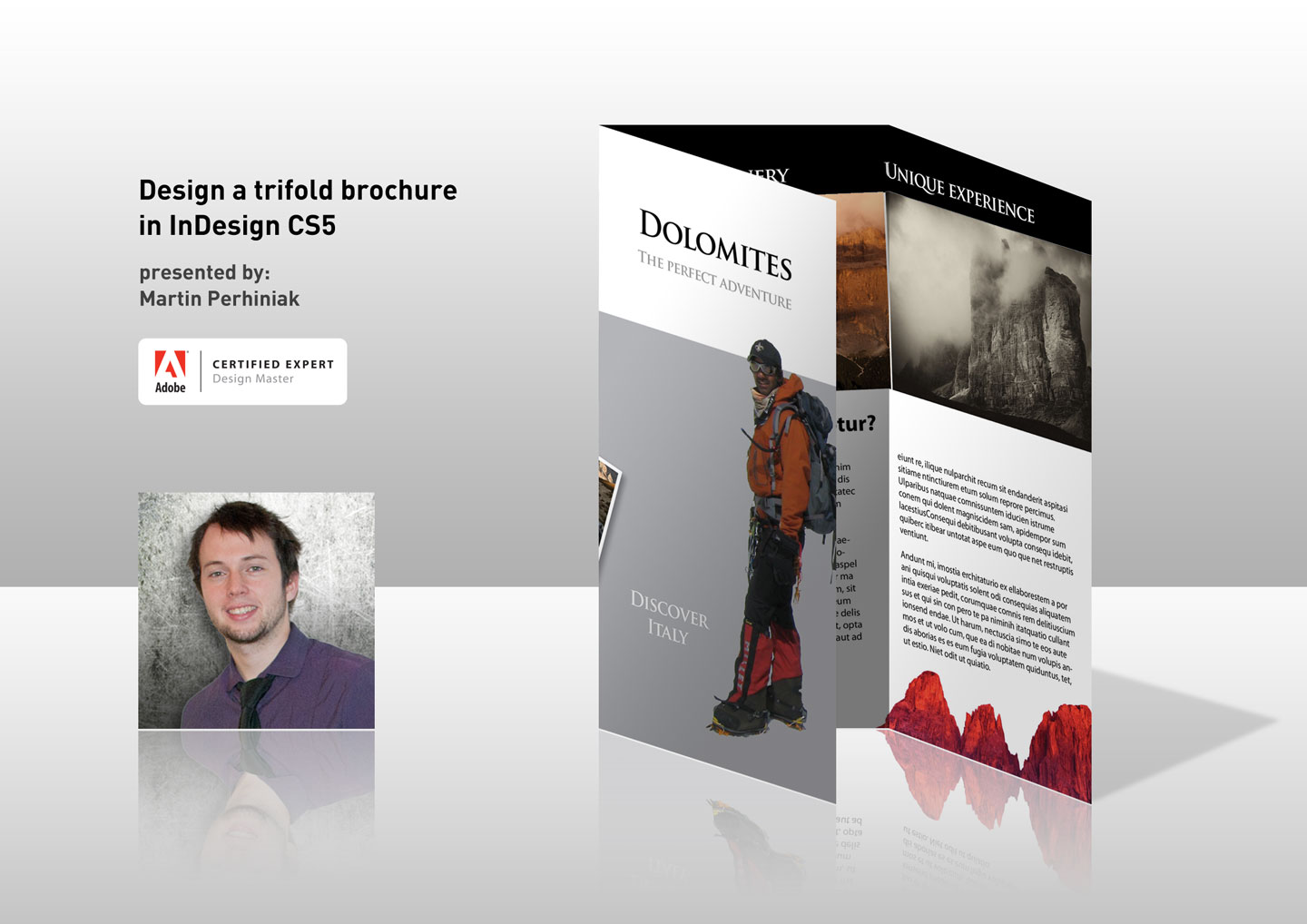 Feedback from the attendees:
Paudie Fearon: the gap tool really seems like a tool i need to use much more
Ian Buckingham: Many thanks -great tutorial!
Rochelle Schwartz: Thanks, really interesting
Mariusz Kaniewski: Good work! Thx
Angela Jackson: Thank you. Great seminar. Very helpful.
Adrienne Noon: Fab, thanks very much, great tutorial. Will encourage colleagues to join next time.
Anna B: Thanks a lot, this whole seminar was really insightful!
Ritu Mahem: thank you martin-this is my first eseminar and i really learnt alot – thank you – il be back
Zoltan Vogronics: Thanks Martin, it was great
Tracey Longley: Im back in 3 weeks time for Photoshop New features on 15th Feb! SUPERB SEMINAR AGAIN!! 😀
Brenda Mcardle: thanks so much! brilliant tutorial.
Michael Cotchin: Great tutorial, thanks. Hope there's more like it soon
Jenne Fleming: Really enjoyed it
Many thanks for those who attended the seminar and I hope we will meet on the next presentation!
Please don't forget to comment
and follow the page on Facebook and on Twitter!