Smart phones and tablets became integral part of our everyday life. We spend a lot of time daily updating our status on social media apps, taking pictures of things around us (most of the time unimportant things like food) and playing games. Surely we could use these smart devices for something smarter and productive. Let me suggest 5 free apps that can really boost your productivity and inspire you as a designer.

Pinterest
Probably the best place to find and gather images and videos from the web that inspire you or help you in your work. The app version of Pinterest is very easy to use and it does a great job in finding relevant images for your research. If you don't have time to pin yourself you can just follow a couple of other designers who are actively pinning and that way you can just check their feed once or twice a day and repin things you like to your own boards.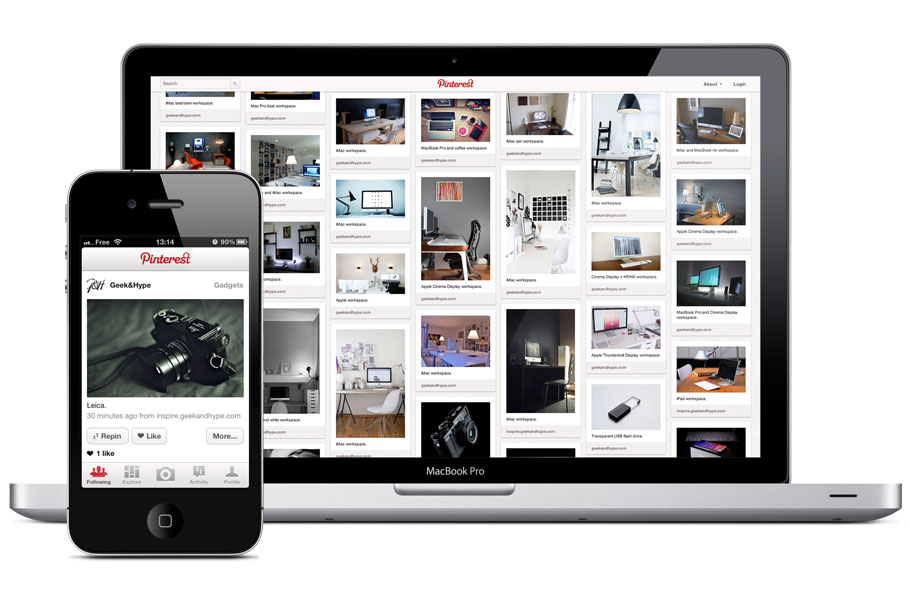 Behance
The biggest recognition by the creative industry for Behance was when Adobe acquired it in 2012. Since then Behance became an integral part of Adobe's Creative Cloud service. As an example you can upload your work directly from Photoshop CC to your Behance account as a finished work or as a WIP (Work In Progress). Using the Behance app is a great way to keep track of the interactions of your online portfolio and also to search for inspiring creative projects recently published.
There is also another app called Portfolio by Behance, which is the best way to keep your work always available on your smartphone or tablet even without internet connection.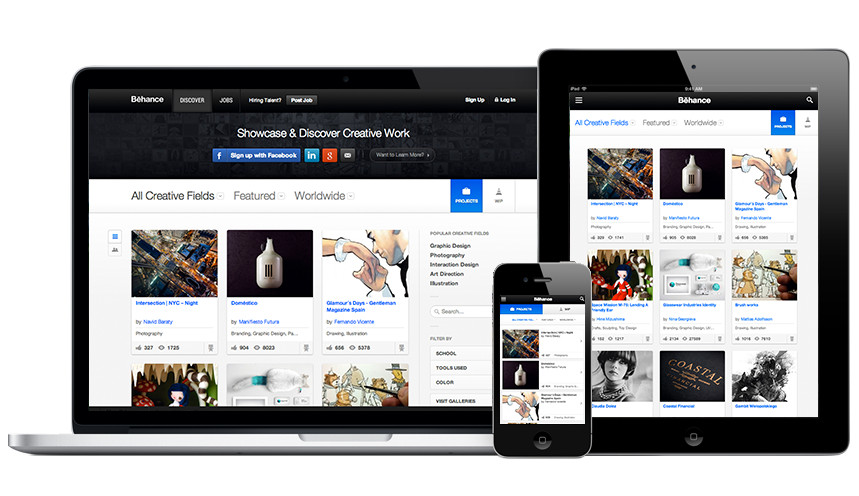 Kuler
Kuler is the best app for creating and finding color palettes and harmonies that you can use for your creative projects. With Kuler you can pick up color palettes from the live view of your phone's camera or from a photo that you took or even from images from the web. Once you save a color theme you can access that straight from Photoshop, Illustrator and InDesign if you are using the same Adobe ID on your phone and on your computer.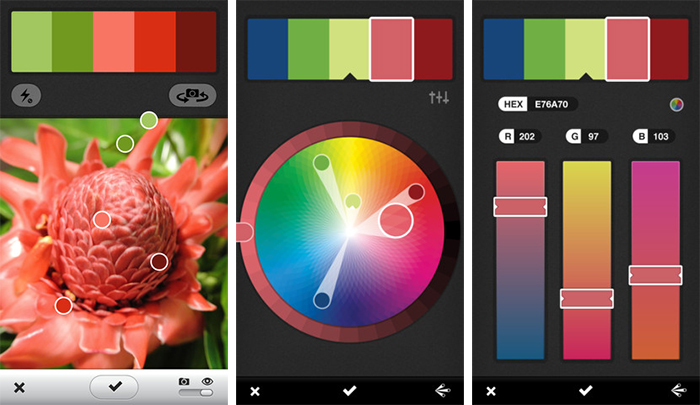 WhatTheFont
Have you ever wondered what could be the name of a cool font they used on a poster or in a magazine? With the WhatTheFont app you can very easily and quickly find answers to these type of questions. You only have to take a photo of the text and the app will run a recognition scan on it. Once it is done you will be given a list of similar fonts, some of which are free and some are licensed by font designer companies.

Meetup
Freelance designers who are working from home tend to lock themselves up and hardly ever interact with other like-minded people. The Meetup app is a brilliant way to look for similar interest groups around you and join their upcoming events and meetups. You can also start your own meetup group and schedule events yourself, which could also be a great way to network and potentially find new coworkers and clients.